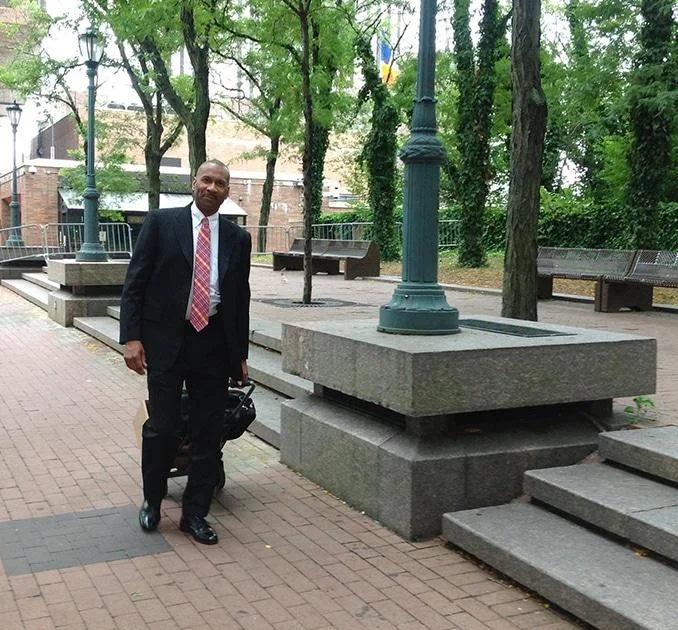 FOR IMMEDIATE RELEASE
Top New York Civil Rights Lawyer Receives the prestigious 2016 NAACP Dr. Benjamin L. Hooks "Keeper of the Flame" Award
(Harlem, NY) − The NAACP Dr. Benjamin L. Hooks "Keeper of the Flame" Award is given annually to persons who have distinguished themselves by making significant contributions to racial equality and fairness in labor, enthusiastically support the civil rights movement, and display outstanding leadership qualities.
Eric Sanders, Esq., is the founder and president of The Sanders Firm, P.C., a new generation law firm specializing in civil rights, civil service law, criminal law and discrimination.
Prior to establishing his own law firm, Sanders was the Managing Attorney of another New York City Area law firm.
Sanders began his career as a proud member of the New York City Police Department. He continued his commitment to serving people by embarking on a second career in the field of Law.
Recently, Sanders secured a $15 million dollar jury verdict in Brooklyn federal court for an African-American NYPD cop who sued a dozen fellow cops for falsely arresting and beating him at his Queens home.
He appears frequently on local and national media outlets championing civil rights and justice for everyday people. He lectures throughout the U.S., about civil liberties.
A graduate of the prestigious St. John's University School of Law, Sanders is also the Past President of the Guardians Association, Police Department City of New York, and the national's largest Black police fraternal organization.
"I am humbled and deeply honored to be recognized as the 2016 NAACP Dr. Benjamin L. Hooks "Keeper of the Flame" Awardee," Sanders said. "But more important every New Yorker and American must continue to fight for fairness throughout all social institutions particularly, the legal system to ensure that our families and individuals rights are protected and our Democracy remains strong."
Event
Date: Sunday, February 28, 2016
Time: 2:30 P.M.
Place: First Bethel A.M.E. 60 West 132 Street in Harlem, N.Y.
ABOUT THE SANDERS FIRM, P.C.
The Sanders Firm, P.C. offers those in the New York City area legal services related and connected to civil rights, civil service rights, criminal law and discrimination. We firmly believe in everyone's individual rights that are described and guaranteed by the Constitution of the United States of America. We understand that our freedoms and liberties are sacrosanct and that they have been won in many and various hard-fought battles. We are committed in every way to protecting your civil rights. We are your voice for justice!
CONTACT
Eric Sanders, Esq.
President and Owner, The Sanders Firm, P.C.
Business Phone: 212-652-2782
###