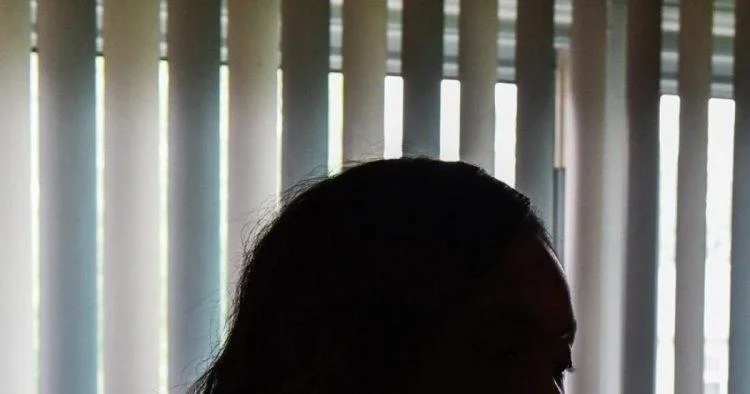 FOR IMMEDIATE RELEASE
School Counselor Files $35 Million Claim Against United States Customs and Border Protection Alleges Being Subjected to An Unlawful 'Body Cavity Search'
New York, May 13, 2017 – Ms. Tameika Lovell, a School Counselor and United States Citizen alleges while entering the United States through John F. Kennedy Airport, she was subjected to an unlawful body cavity search
According to the claim, on November 27, 2016, Ms. Lovell, a United States Citizen landed at JFK Airport traveling home from Jamaica after visiting with family and friends. While passing through the Checkpoint, Ms. Lovell claims she was racially profiled with an unsupervised unlawful 'random stop.' Ms. Lovell claims, these unsupervised unlawful 'random stops' are carried out throughout the United States especially against females and persons of color. Although Ms. Lovell claims she carried no drugs or violated any laws, she was subjected to an unsupervised unlawful 'body cavity search.'
Ms. Lovell claims she was 'forced' to accompany the officers' to another area of the airport and told to squat in front of the officers. Ms. Lovell claims the officers then squeezed her breasts and an African-American female officer 'forcibly' inserted four (4) fingers into her vagina and swiped her hand between both buttocks. After the search was completed, Ms. Lovell requested to speak with a supervisor. Ms. Lovell claims, when she spoke with a male supervisor, he said paraphrase, "This was a 'random search' and because you frequently travel, you may be subjected to another 'random search.' We're the federal government and we have the right to search you."
After receiving treatment at a local hospital, Ms. Lovell filed a complaint with the Queens District Attorney's Office. However, other than meeting with Ms. Lovell, the Queens District Attorney has taken no action.
"Unfortunately, some quick research indicates, these so-called 'random searches' actually target persons of color particularly woman. Based upon the circumstances, the agents had no 'legal basis' to subject Ms. Lovell to an invasive 'body cavity search.' Ms. Lovell is bravely coming forward in an effort to stop these unlawful practices," says Eric Sanders.
Eric Sanders, Esq., of The Sanders Firm, P.C., filed the Federal Tort Claim Act Notice of claim with the United States Customs and Border Protection on May 10, 2017.
ABOUT THE SANDERS FIRM, P.C.
The Sanders Firm, P.C. offers those in the New York City area legal services related and connected to civil rights, civil service rights, criminal law and discrimination. We firmly believe in everyone's individual rights that are described and guaranteed by the Constitution of the United States of America. We understand that our freedoms and liberties are sacrosanct and that they have been won in many and various hard-fought battles. We are committed in every way to protecting your civil rights. We are your voice for justice!
CONTACT
Eric Sanders, Esq.
President and Owner, The Sanders Firm, P.C.
Business Phone: 212-652-2782