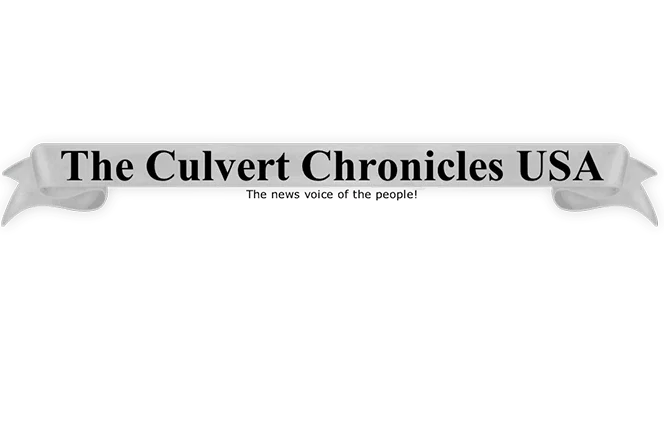 FOR IMMEDIATE RELEASE
A Former New York Jet, Legendary Business Magnet, Prominent National "Hip Hop" Minister And Top New York City Municipal Labor Union Leader To Receive The Culvert News 2016 Leadership Award
(Harlem, NY) − A former New York Jet will be among seven outstanding New Yorkers honored during The Culvert News 2016 Community Leadership Awards Ceremony for their outstanding commitment, dedication and service to the people of New York, officials said.
"Our goal is to recognize these outstanding individuals for a lifetime of achievement," said Dr. Edward R. Culvert, Publisher of the online Culvert News and Culvert Chronicles USA, the lead sponsor of the special ceremony to be held on December 9th at the historic Sylvia's Also Restaurant in Harlem.
"They have used their God-given gifts and talents to not only excel in their professional careers but have also led by example through their work in the community," Culvert said.
The Culvert News 2016 Community Leadership Awards honorees, include:
Michel J. Faulkner, President and CEO of OTH Resources, which helps small to mid-size businesses thrive in today's economy by providing them with working capital and financial advance to stay in business. Faulkner is a former New York Jet and All-American at Virginia Tech University. Faulkner is also Senior Pastor of New Horizon Church of New York and Founder of the Harlem-based Institute For Leadership. He has helped thousands of New Yorkers through his Faith Fights Diabetes Campaign, a New York State public health initiative to help reduce the alarmingly high rates of the disease.
Arlington Leon Eastmond, Jr., President and CEO of L. Eastmond & Sons (EASCO Boiler Corporation), the largest Black-owned boiler manufacturing business in New York City. The legendary Boiler Business Magnate is responsible for EASCO's impressive business portfolio, including The Trump Organization, Yankee Stadium, The School Construction Authority, and the New York Housing Authority, among others. Eastmond believes that with great success comes great responsibility. His success and philanthropic efforts have touched many, including the EASCO Ex-Offender Work Program, which gives people an opportunity to re-establish themselves in the community.
Conrad B. Tillard, Senior Pastor of the prestigious Nazarene Congregational Church, a United Church of Christ (UCC) congregation in the Bedford Stuyvesant community in Brooklyn, New York. Nazarene is one of the oldest African American congregations in the city with a distinguished track record of national community service. The Ivy-league trained minister is nationally renowned for his eloquent preaching and youth advocacy. Known as the "Hip Hop Minister" Tillard is founder of the groundbreaking Movement for Chhange (Conscious Hip Hop Activism Necessary for Global Empowerment) Initiative to promote community development and mentor the next generation of leadership. Tillard is affiliated with the United Missionary Baptist Association of New York, Empire Baptist Convention and the National Baptist Convention USA, Inc., The American Baptist Churches USA and holds dual standing with the Metropolitan Association of the United Church of Christ New York Conference. The Rev. Tillard is also a lifetime member of the NAACP, and active in the organization's Brooklyn branch.
Danna M. Wood Webb, is a New York-based Attorney specializing in elder law. Webb served in various capacities at the Columbia University Graduate School of Social Work and is credited with securing foundation funding and running a program to recruit Black students for graduate school at Columbia. Webb has served on a variety of civic boards, including: President and Trust of the Mount Vernon Library; Trustee and Secretary of the Board of Trustees of Mount Vernon Hospital and President of the Harlem Commission on the Elderly, Inc. Webb has also served as Director of the Higher Education Opportunity Program at Marymount Manhattan College and Director of the Graduate Scholarship Program for the National Urban League, Inc.
Jackie Rowe-Adams, a longtime city community leader and co-founder of Harlem Mothers S.A.V.E. Rowe-Adams is also Vice President of District Council 37, New York City's largest public municipal union.
The Culvert News announced previously that Lourdes M. Ventura, Esq., senior associate at the prestigious national civil litigation law firm Ahmuty, Demers and McManus; and Eric Sanders, Esq., Founder and President of The Sanders Firm, P.C., would be honored as Woman and Man of the year at he ceremony.
"These are leaders of industry and community who continue to make an impact in the lives of others," said Curtis L. Taylor of Curtis Media Solutions, co-sponsor of the event. "We want to cheer, salute and publicly recognize these great people for their many accomplishments and commitment to a better New York."
Taylor also commended Dr. Culvert's for his more than half a century of continuous service to the greater Harlem community and New York State.
"Dr. Culvert comes from a generation that believes you can make a difference by helping others," Taylor said.
Previous Culvert Chronicles USA Community Leadership Award recipients, include: Clem Richardson, Novelist, Lecturer and former Newsday/New York Daily News award-winning journalist; Anthony Harmon, special assistant to United Federation of Teachers President Michael Mulgrew; Maxine Griffith, Executive Vice President of Government and Community Affairs at Columbia University; and Deborah Williams, M.D. /PhD of Touro College of Osteopathic Medicine and Pharmacy.
For additional information, contact Curtis Taylor at: curtismediapr@gmail.com.
###