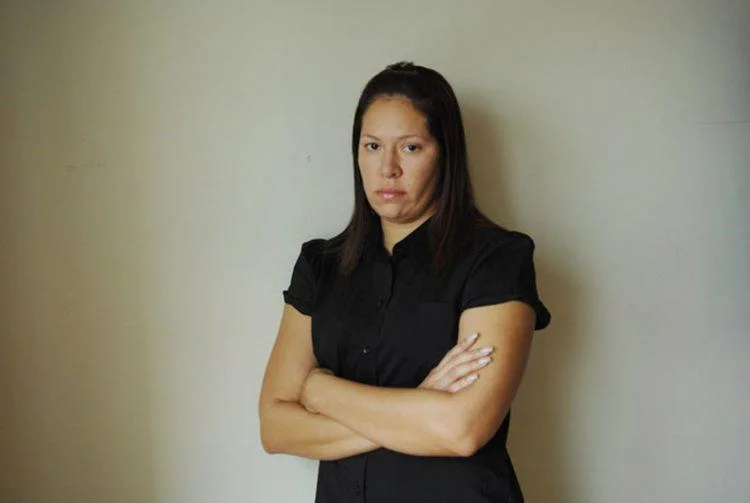 FOR IMMEDIATE RELEASE
New York Civil Rights Lawyer Eric Sanders, Esq., of The Sanders Firm, P.C., settles lawsuit for $300K where a police supervisor was accused of sending 'unwanted' pics of his penis to female subordinate
NEW YORK, November 15, 2018 – After 6 long years, NYPD Detective Shemalisca Vasquez says that "the case is finally over." Vasquez claims, while working at the Transit Bronx Task Force under Lieutenant Ruben Caban it was "very stressful."
According to the lawsuit, Vasquez, who is a Puerto Rican Female, says that from February 1, 2010 through November 8, 2010, she was subjected to highly offensive sexual conduct including images, text messages and comments in the workplace. Vasquez alleges that now retired Lieutenant Ruben Caban her direct supervisor would text her numerous highly offensive sexually explicit pictures of his erect penis and other pornographic materials to her personal cellular telephone on and off-duty. Additionally, when Vasquez turned away Caban's 'unwanted' sexual advances, he would offer to increase her overtime, afford her preferential assignments and days off if she would have sexual intercourse with him.  Vasquez further alleges that whenever she turned away Caban, he would give her "punishment assignments," reduce her overtime and deny her days off, according to the lawsuit.
Vasquez claims, in response to her complaints, the Bronx District Attorney's Office, United States Equal Employment Opportunity Commission, NYPD Office of Equal Employment Opportunity and the Internal Affairs Bureau never contacted her again, despite numerous follow-up calls.
"Unfortunately, from our point of view, whenever 'Females of Color' complain about sexual harassment and related conduct in the workplace their complaints are routinely ignored by the NYPD management" says Eric Sanders.
Sanders said that the management routinely violated federal and state Civil Rights Laws by failing to take appropriate action to ensure that the workplace is free of sexual harassment and related conduct.
Eric Sanders, Esq., of The Sanders Firm, P.C., filed suit on August 15, 2012.  The name of the case is: Shemalisca Vasquez v. The City of New York, et al., Index No.: 306825-2012, filed in the Supreme Court of the State of New York, County of the Bronx. The matter settled on November 15, 2018.
ABOUT THE SANDERS FIRM, P.C.
The Sanders Firm, P.C. offers those in the New York City area legal services related and connected to civil rights, civil service rights, criminal law and discrimination. We firmly believe in everyone's individual rights that are described and guaranteed by the Constitution of the United States of America. We understand that our freedoms and liberties are sacrosanct and that they have been won in many and various hard-fought battles. We are committed in every way to protecting your civil rights.
CONTACT
Eric Sanders, Esq.
President and Owner, The Sanders Firm, P.C.
Business Phone: 212-652-2782
###