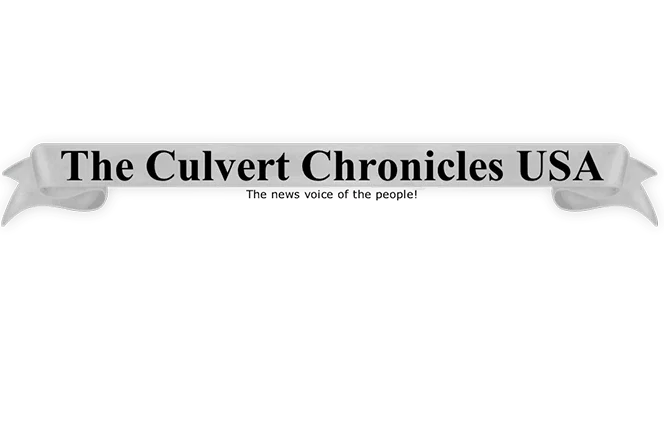 The Culvert News Announces the 2016 Woman and Man of the Year Awardees
FOR IMMEDIATE RELEASE
A Latina Legal Trailblazer And Top New York Civil Rights Attorney Receive The Culvert News 2016 Community Leadership Awards For Woman And Man Of The Year
(Harlem, NY)  − A top New York Civil Rights lawyer and Latina legal trailblazer will receive the Culvert News 2016 Leadership Award for distinguished community service as Man and Woman of the year, officials said.
"Our goal is to recognize these two outstanding individuals for their public service and professional accomplishments," said Dr. Edward R. Culvert, Publisher of the online Culvert News and Culvert Chronicles USA, the lead sponsor of the special ceremony to be held on December 9th at the historic Sylvia's Also Restaurant in Harlem.
"Each of these special individuals have left their mark in the fields of law, politics and law enforcement," said Dr. Culvert. "These two young trailblazers are very deserving of this award and I am confident they will continue to make significant contributions to the people of New York State."
The Culvert News 2016 Leadership Awards Woman of the Year Lourdes M. Ventura, Esq., is a senior associate at the prestigious national law firm of Ahmuty, Demers and McManus, which specializes in civil litigation. Headquartered on Long Island the firm's origins date back to 1946.
The Corona, Queens native is the first Latina and woman of Dominican heritage to serve as President of the venerable Queens County Women's Bar Association (QCWBA), which is dedicated to the promotion of women in the development of their legal careers and the expression of their professional skills.
The QCWBA was founded in 1931 by 14 women who needed an organization of their "own" to promote, discuss and educate each other on legal topics with an emphasis between women and the law.
Ventura is a former Queens and New York State Prosecutor.
"This is a tremendous personal honor," Ventura said. "But there have been many people who have helped me get to this point especially my family. They share this award with me in spirit. I want to thank those who believed in me."
Ventura added: "I can't say enough good things about Dr. Culvert who continues to help and promote people who otherwise would have gone unnoticed. His commitment to his students and education after nearly five decades as a CUNY professor is nothing short of remarkable. He is one of the pillars of Harlem."
Ventura is a graduate of the prestigious University of Buffalo Law School. She is also Past President of the Latino Lawyers Association of Queens County.
The Culvert News 2016 Leadership Award Man Of The Year Eric Sanders, Esq., is founder and president of The Sanders Firm, P.C., a new generation law firm specializing in civil rights, civil service law, criminal law and discrimination.
Prior to establishing his own law firm, Sanders was the Managing Attorney of another New York City Area law firm.
Sanders began his career as a proud member of the New York City Police Department. He continued his commitment to serving people by embarking on a second career in the field of Law.
The Sanders Firm, P.C., has handled a diverse range of complex legal matters, including some of the top discrimination and civil rights cases in New York and parts of the Northeast.
He appears frequently on local and national media outlets championing civil rights and justice for everyday people. He lectures throughout the U.S., about civil liberties.
"I am humbled and deeply honored to be recognized as man of the year by the Culvert News which is an important institution in our community," Sanders said. "But more important every New Yorker and American must continue to fight for fairness and justice in our legal system to ensure that our families and individuals rights are protected and our Democracy remains strong."
A graduate of the prestigious St. John's University School of Law, Sanders is also the Past President of the New York Guardians Association, the national's largest Black police fraternal organization.
Curtis L. Taylor of Curtis Media Solutions, co-sponsor of the event, said that community-based awards like the Culvert News are important because "they promote strong communities."
"Courage, integrity and hard work come to mind when you think of these two outstanding people," Taylor said. "These are the role models and everyday heroes of New York State whose dedication and commitment to excellence is what makes our city, state, and country great."
Taylor also commended Dr. Culvert's for his more than half a century of continuous service to the greater Harlem community and New York State.
"Dr. Culvert comes from a generation that believes you can make a difference by helping others," Taylor said.
Previous Culvert Chronicles USA Community Leadership Award recipients, include:
Clem Richardson, Novelist, Lecturer and former Newsday/New York Daily News award-winning journalist; Anthony Harmon, special assistant to United Federation of Teachers President Michael Mulgrew; Maxine Griffith, Executive Vice President of Government and Community Affairs at Columbia University; and Deborah Williams, M.D. /PhD of Touro College of Osteopathic Medicine and Pharmacy.
For additional information, contact Curtis Taylor at: [email protected].